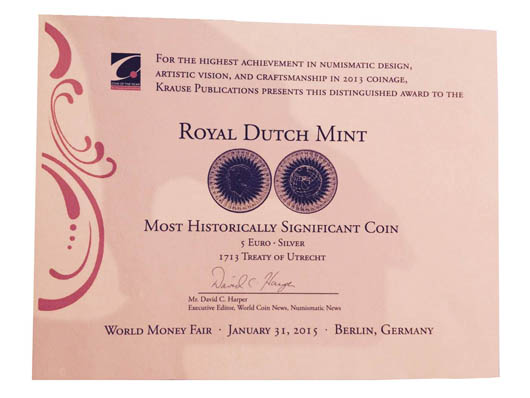 Vrede van Utrecht fiver wins Historically Most Significant Coin of the Year Award 2015 & the public COTY vote.
At the World Money Fair 31th January in Berlin Maarten Brouwer, Mintmaster from the Royal Dutch Mint, received the award.
The Coin of the Year Award (COTY) is a competition founded and annually conducted by the American publisher Krause Publications addressing the coin producing industry. A jury chooses the best coins of a previous year of issue in various categories.
This year, World Coin News is also giving the public a chance to see if their selections match the judges' choices. Though the public input will have no impact on the actual winners, the public will have the satisfaction of knowing whether they agree or disagree with the judges' results. Results of the public vote for Coin of the Year differed from that of the official judging panel that bestows the World Coin News-sponsored award. Instead of ratifying the judges' choice of an Austrian coin at the Dec. 6 conclusion of the selection process, online voters favored a coin from The Netherlands, which topped the Most Historically Significant category.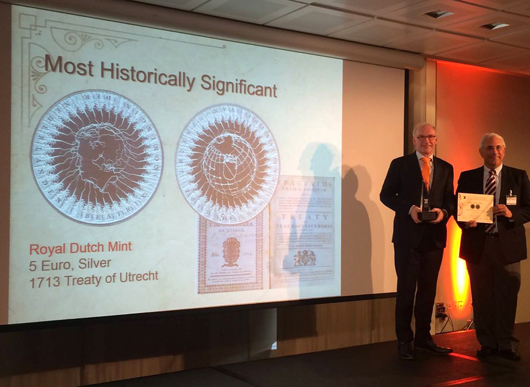 Maarten Brouwer, Mintmaster of the Royal Dutch Mint, receives the award.