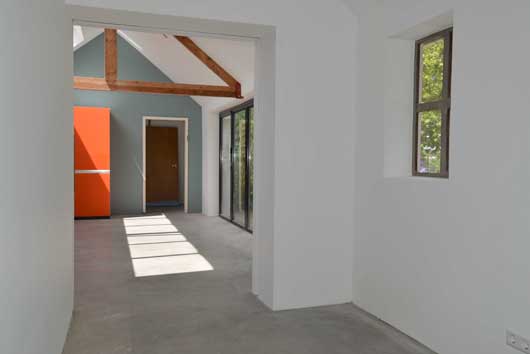 Renovation and extension of a former farm into a contemporary family home.The existing house is adapted to the needs of the new residents. A new entrance area is added and connects the house with the former garage. Here the new kitchen placed, with a large glass folding wall providing access to the garden.  In collaboration with Gertjan Laan (2en3) for the detailed drawings and construction supervision.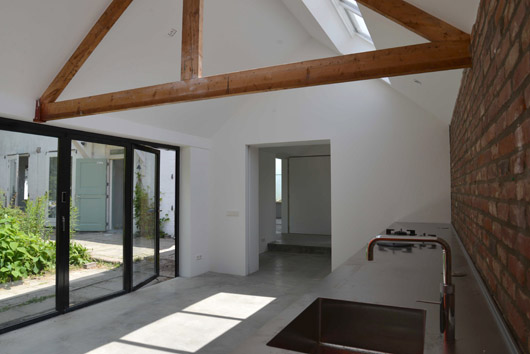 View from the kitchen area into the garden, towards the old house.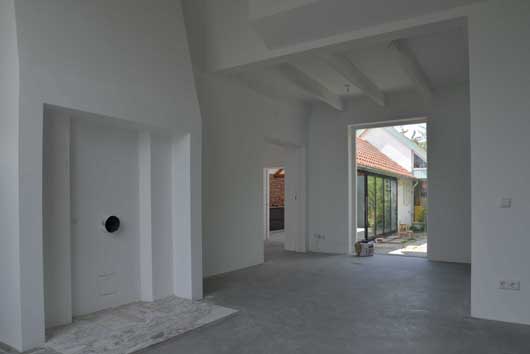 View from the old house into the kitchen in the former garage.