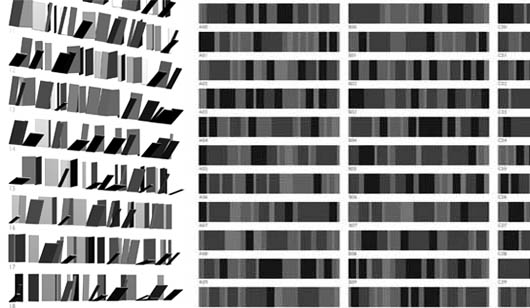 The paVilion is a proposal for the Art Fund Pavilion Competition. The paVilion is constructed with the FACIT Building System, 'a new digital method for fabrication using computer controlled machines'. The design combines the efficiency of the FACIT system with a playful act of movable panels, which open differently according to the needs of the users of the paVilion. Thanks to our custom software the client can still influence the design with ease if needed.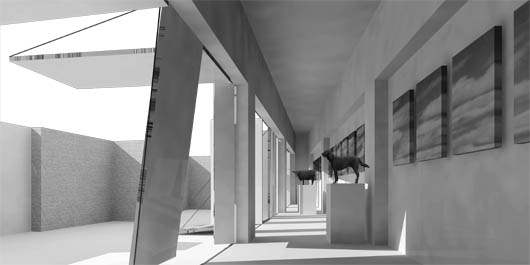 Designing the pavilion means designing space. The long wedged form of the pavilion respects the relation between the courtyard and The Lightbox. The lines of the context (river and wall) shape the pavilion.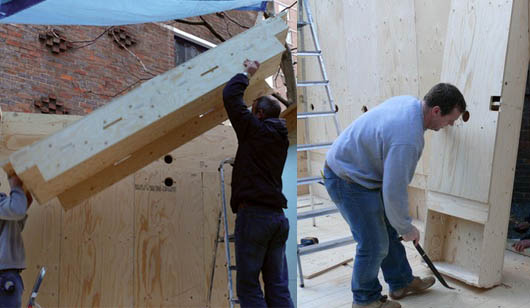 For the disassembly and reassembly we followed the good example of FACIT, as every panel should be lightweight so that one or two people can handle it unaided.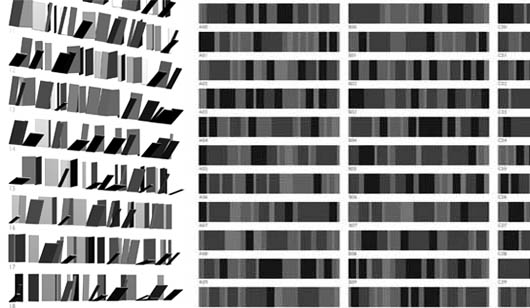 Variation generated by custom sofware
The different rhythms and proportions of the openings makes the program of the pavilion very flexible. It not only incorporates the three required scenarios (exhibition, party, presentation), but also can host unforeseen scenarios, such as a video art projection at night, which can be enjoyed from the terrace or the café. The narrow turn able panels in the back can transform the pavilion in a transparent screen to the river.
in co-operation with:
Stani Michiels