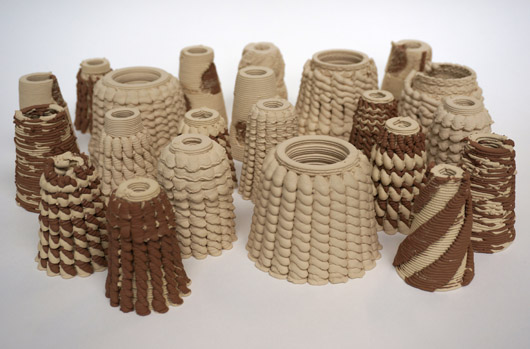 Print& Burn; a continuation of my recent research into 3D printing with clay at the European Ceramic Work Centre.
Print & Burn is a research project that examines the technical aspects, design methods as well as innovative application of 3D printing of clay. The project is a continuation of my project "Even Clay wants to be something"; an investigation into the possibilities of using modern digital manufacturing techniques to translate the knowledge of climate adaptive building in traditional architecture into the future.
The project was developed in the context of the Open Oproep Experiment at the EKWC with great help from Fablab Noord Brabant.


The research is made possible with the generous support of the Creative Industries Fund NL
Below are some preview images of the project, soon more will follow.