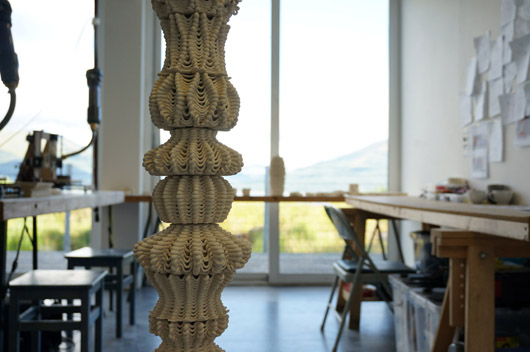 3D printing clay at Cove Park Residency in Scotland.
During a two month residency at Cove Park I continued working on my research into 3D printing clay for architectural application.
"Cove Park's residencies actively respond to the diversity of contemporary artistic practice in all the art forms, whether performing or visual arts, crafts, literature or music. Our interdisciplinary programmes, for both individuals and collaborating groups, offer time, space and freedom to make new work and to find new ways of working."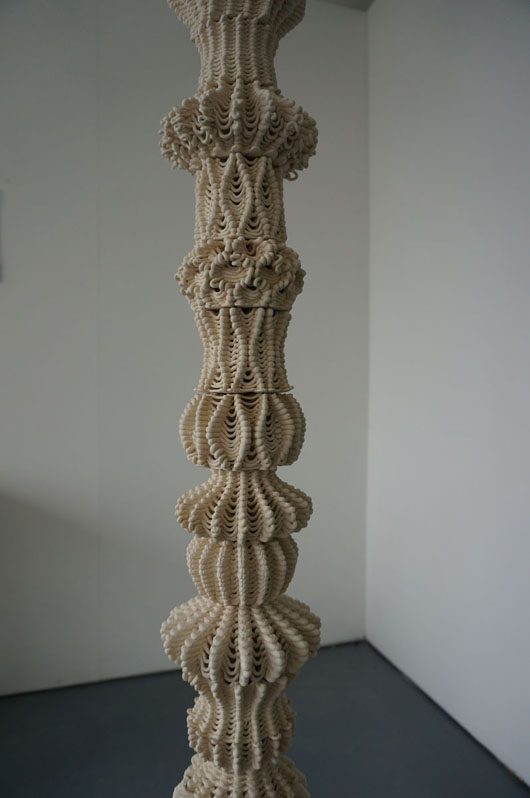 3D printed Column prototype.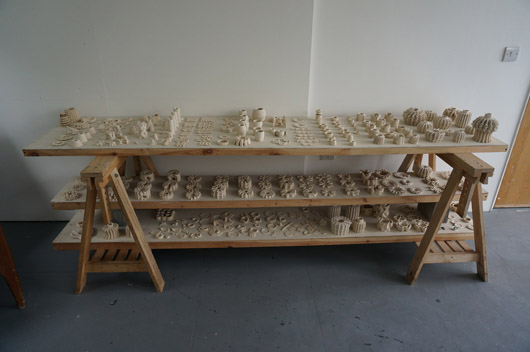 Collection of 3D printing experiments done throughout the residency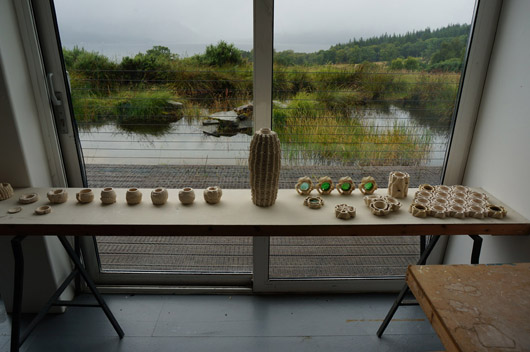 More 3D printing experiments .. depicting the amazing mountain view and melted beach glass..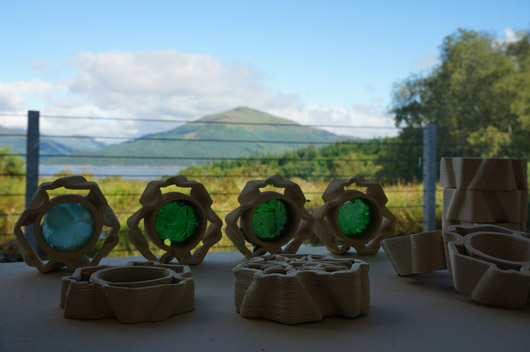 Melted beach glass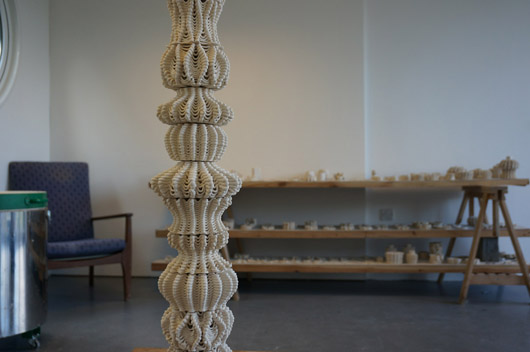 more information on Cove Park