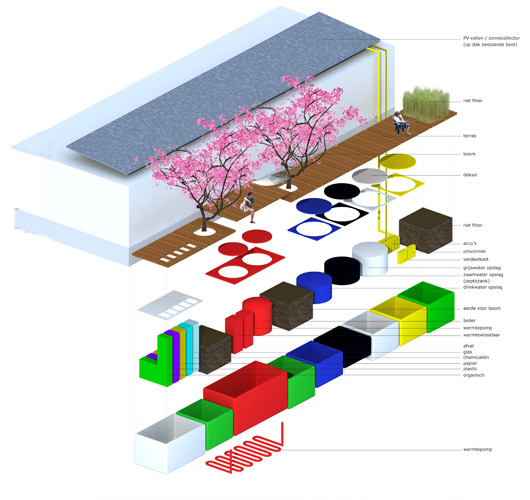 Honorable Mention in the competition "Duurzaam Drijvend Wonen" for E-Vlot; a concept for autarkic units which aim to increase self-sustainability of houseboats.For the competition for sustainable floating living "Duurzaam Drijvend Bouwen" organized by the Amsterdam Stadsdeel Oost-Watergraafsmeer we proposed A concept for an autarkic unit which aims to increase the self-sustainability of houseboats.
Instead of designing yet another houseboat we opted to develop a floating-service-unit which helps houseboats to become self-sufficient and environmentally friendly.
This unit contains: water purification and water storage, power transformers and energy storage, and finaly, waste storage.
These flexible units are plugged to both new and existing buildings.
The name E-Vlot stands for 'eco-raft' (in dutch: vlot).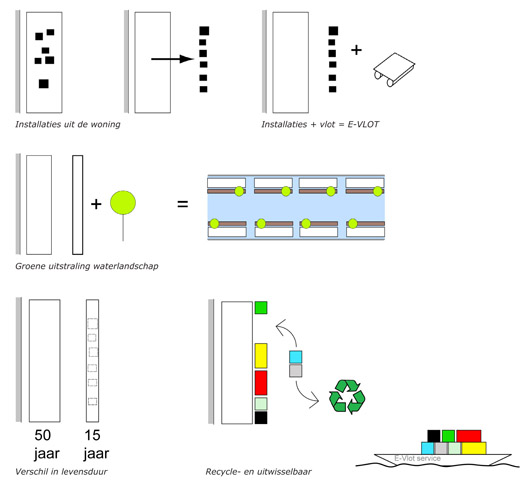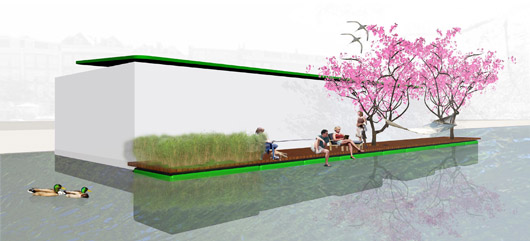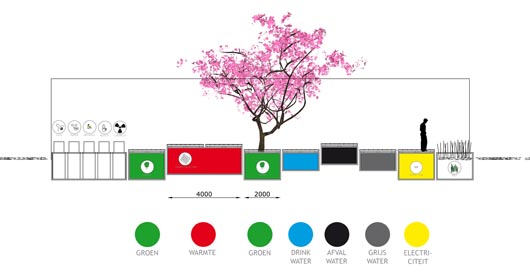 Project team:
Erno Langenberg + Ute Brinkmeier (UMAA) + Rob ten Napel + Tim Loeters