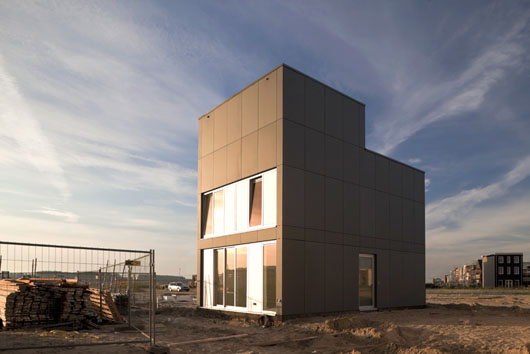 7 houses on 7 adjacent plots designed by 7 architect. Elstudio has designed one of the seven detached houses in the Homeruskwartier in Almere.
The project "Unique" includes seven homes on seven adjacent "architect" lots. The houses are designed by and on behalf of Blok Kats van Veen. Particularly to the "architect" lot is the fact that these plots only may be taken in option by architects. Through a special arrangement the lots can be sold to private clients. The project "Unique" is developed by BKVV in collaboration with SOM.
Constructor: Lichtenberg Bouwbedrijf
Start building December 2009, completion in July 2010.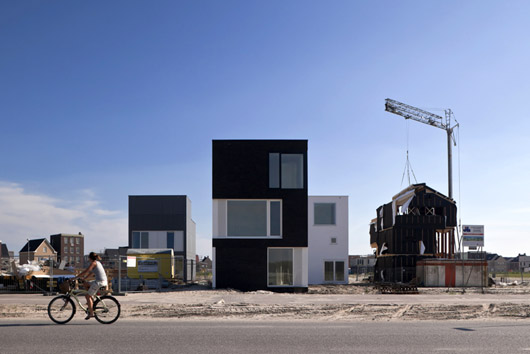 Completed building withing context. Photo: Chidi Onwuka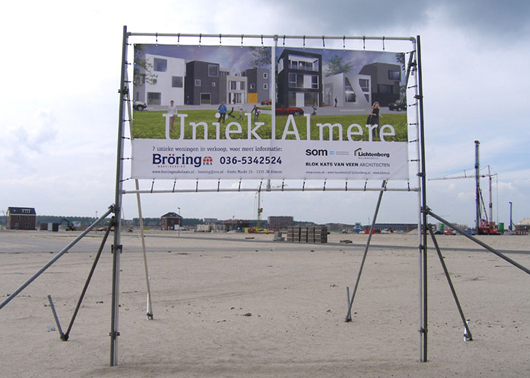 location Almere start building
Plot 255
The single family house designed by ELstudio is a simple volume with a big roof terrace facing south. The floors are connected in a spatial way by two sequential straight staircases.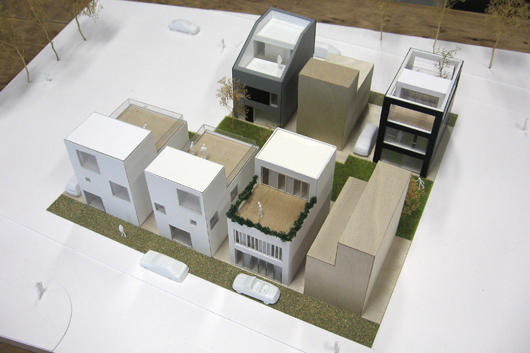 Overview 7 villas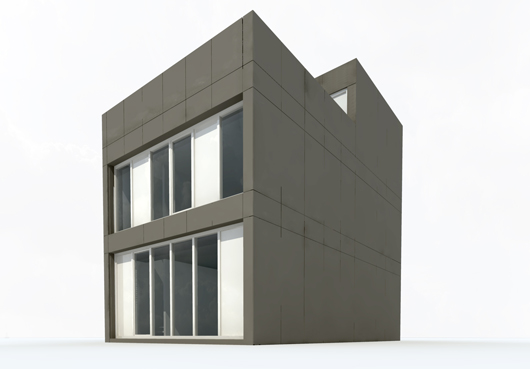 Front /south facade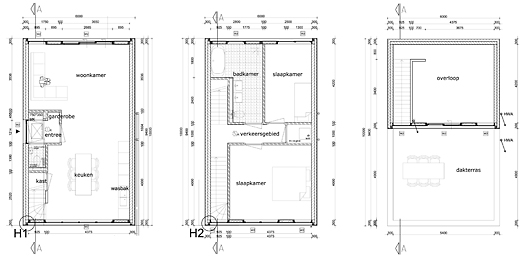 Floor plans