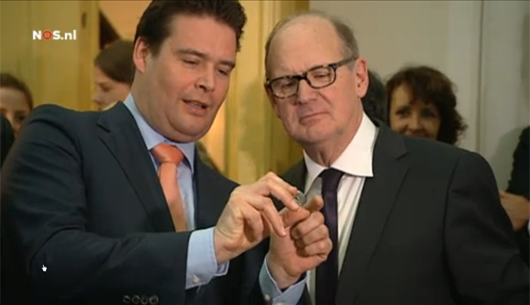 First strike of the Commemorative Coin Treaty of Utrecht, the last coin with Queen Beatrix depicted, on the 11th of April 2013 in Utrecht was widely covered in the media.

The First Strike in the City hall of Utrecht. The ceremonial first strike is carried out by Philip Freriks under the watchful eye of State Secretary of Finance Frans Weekers and mint master Maarten Brouwer.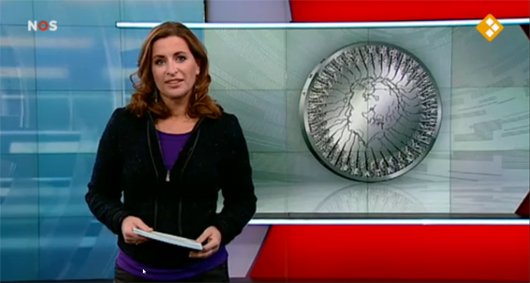 NOS (Netherlands Broadcasting Foundation) News broadcasting on the Dutch public television channel 1.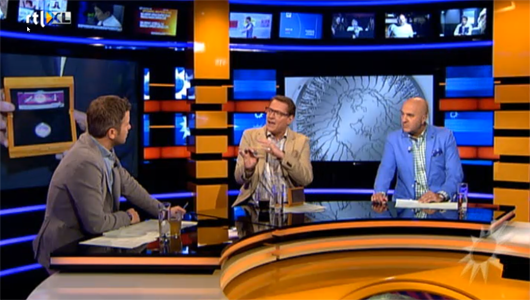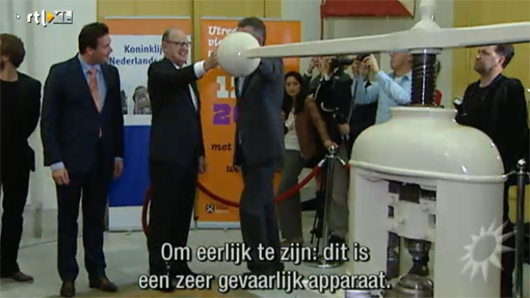 RTL channels broadcasted in various programs.